One of the brands with which SRG collaborates is the Canadian Professional Sales Association. In addition to our team being members of the sales association, SRG President David Johnston has been a guest presenter, author, interviewee and even a podcast host with the CPSA! It's been a fantastic journey so far and it's important to get such opportunities to reach wider audiences of Sales professionals and business leaders in order to help educate on matters relating to sales compensation.
Recently, the CPSA released two special episodes of Sales Compensation podcast series in which David Johnston offered insights into strategies and tools needed to develop effective sales comp plans for 2018.
Listen and Learn Sales Compensation Planning For 2018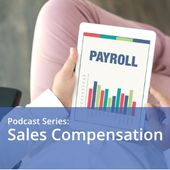 As we all get back to work and look to finalise the ways we reward and compensate our top performers, we'd suggest checking out the latest Sales Comp shows to give you the tools need to ensure that you retain and inspire your best salespeople.
The Canadian Professional Sales Association has also launched several other new sales-focused podcast series in the last few weeks including Social Selling & Tech, Sales Talent and Recruitment, Sales Hacks and Sales Tips For The Pros. CPSA members get full access to interviews and transcripts. Interview soundbites are free and accessible across major podcast distribution networks.
CPSA podcast guest sales and business experts include Mark Hunter, Shane Gibson, Michael Lock, Jamie Shanks, Mat Koenig, Mario Martinez Jr, Mathew Gonnering, Jeremy Ames, Sarah Zeldman, Jamie Hoobanoff, Pierre Lebel, Andrew Jenkins, Bob Phibbs, Tibor Shanto and Leanne Hoagland-Smith.
Check out the
long list of 

articles written by Sales Resource Group exclusively on CPSA.com including:
Stability in Sales Compensation
10 Questions To Ask About Your Sales Compensation Plan
Why Some Sales Compensation Plans Work and Many Don't!
Rewarding the Superstar: Strategies for Attracting and Retaining High Performing Salespeople