The Canadian Professional Sales Association's Sales Compensation Strategy podcast series launched this month – promising to tackle the big issues connected with sales compensation, business strategy, and employee recognition.
Learning how your sales compensation program aligns with your business goals, and how sales marketing and service strategies will help to achieve those goals is critical in today's highly competitive local and global economies. This series will feature experts in sales compensation that have extensive experience in the design, management, and administration for organizations.
The host is SRG's President David Johnston and guests include sales comp experts Roy Zavorsky, Donya Rosa and Matt Tyre.
Check out the shows, articles and interview transcripts at cpsa.com or listen here:

The Recruitment and Talent show is produced and distributed by the Canadian Profesional Sales Asociation.
About the Canadian Professional Sales Association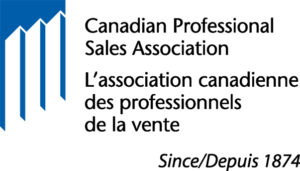 Since 1874, the CPSA has been developing and serving sales professionals by providing programs, benefits, and resources that help you sell more, and sell smarter. Contact us today at [email protected] or 1-888-267-2772 to see how we can help you and your team reach new heights in sales success. Copyright ©2017 by The Canadian Professional Sales Association For permissions, contact [email protected].